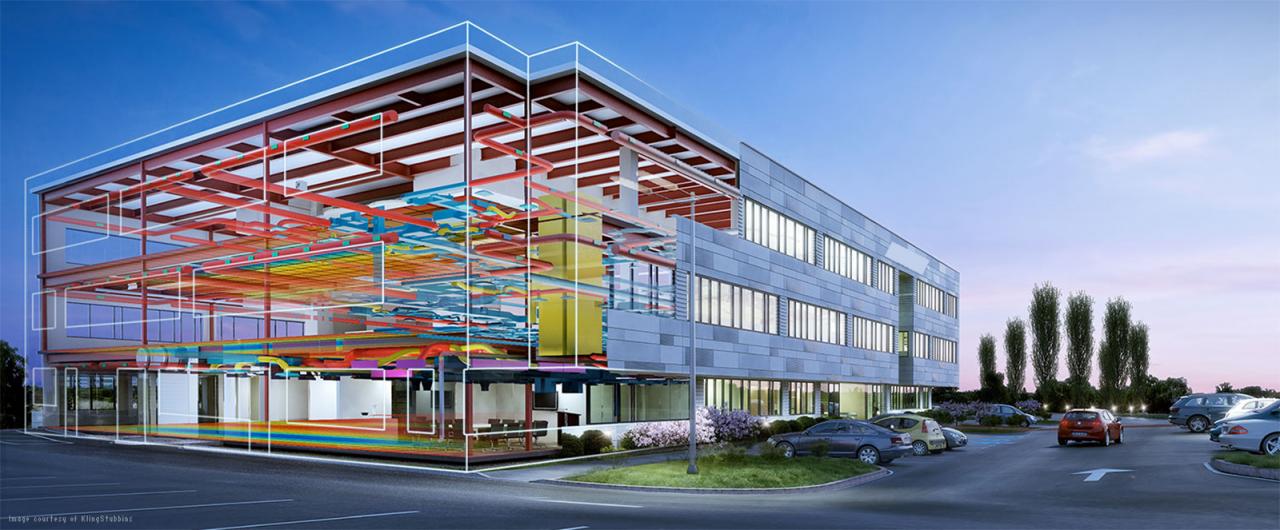 Our BIM/VDC department has grown substantially over the past 10 years, and 90% of our projects involve BIM/VDC. RM Mechanical embraces this technology and its advances, allowing us to continually improve installations at a lower price. MEP contractors coordinate and detail projects in a way that allows our team to provide sophisticated spool drawings for fabrication (BIM to fab). Having cross-trained field personnel with Revit and Navisworks, we have mastered the constructability aspects of design metadata.
We were one of the first to introduce software taking BIM to the field with our field BIM Boxes. BIM Boxes identify dimensional needs and provide immediate answers. We cross-train our field and designers with our total stations, which has proved to be a beneficial strategy resulting in high levels of accuracy and efficiency. Additionally, we focus on project remodels, and several of our stations are equipped with scanning technology offering an excellent benefit for our critical, time-sensitive shutdowns and tie-in projects (hospitals and manufacturing).
Our management teams serve as team lead coordinators on several projects across the nation. They work to coordinate multi trades validating concept, design, structural, identifying and resolving issues, and providing clash detection and confirming metadata for final LOD 500 As builds. Our early involvement allows for cost savings to the overall project, and enables us to recognize early structural issues, architectural issues, and other unforeseen restraints. By identifying these upfront, we can also identify improvements for building performance. Our managers are trained to review for code compliant clearances, maintenance clearances, king studs, penetrations, and post tension flooring.